« Basic Income keeps rocking the boat on the US press. This November 12th, New York Times presented the Swiss initiative for basic income and endorsed the possibility of applying such a model in the United States.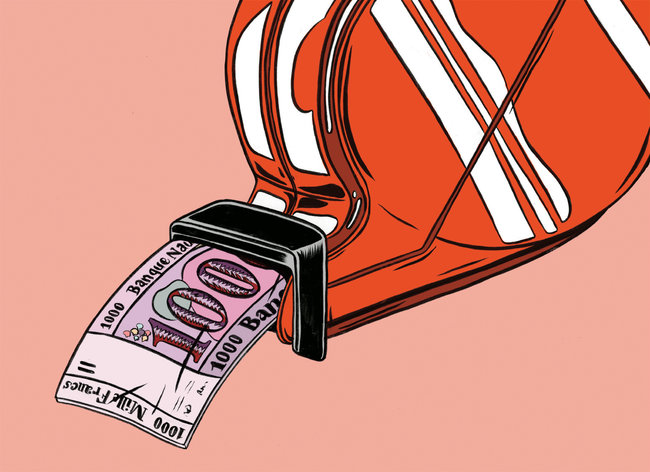 Illustration: Kelsey Dake
Economic journalist Annie Lowrey also explains the positive effects of the Mincome pilot test, run on Canadian town of Dauphin, whose residents have been receiving a basic income for many years:
Evelyn Forget, a health economist at the University of Manitoba, has done some of the best research on the results. Some of her findings were obvious: Poverty disappeared. But others were more surprising: High-school completion rates went up; hospitalization rates went down. "If you have a social program like this, community values themselves start to change," Forget said.
Basic income is far from being a new and utopian subject. Once proposed by President Nixon, Basic Income is now back at the heart of public debate. NYT economic journalist explains us this trend:
There's a deeper, scarier reason that arguments for guaranteed incomes have resurfaced of late. Wages are stagnant, unemployment is high and tens of millions of families are struggling in Europe and here at home. Despite record corporate earnings and skyrocketing fortunes for the college-educated and already well-off, the job market is simply not rewarding many fully employed workers with a decent way of life. Millions of households have had no real increase in earnings since the late 1980s. Consider the current debate over fast-food workers' wages.
Before wrapping up with these words:
If our economy is no longer able to improve the lives of the working poor and low-income families, why not tweak our policies to do what we're already doing, but better — more harmoniously?
See the original article the original article [1] on New-York Times website.