Génération-RBI [UBI] launched a new prospectus for information on the UBI initiative. This is a pamphlet of five double-sided pages that have the essential information, on eight stories and the opinion of two experts: Mr. Guy-Olivier Segond, former Chairman of the State Council and the Department of Action social and health of the Canton of Geneva, and Mr. Sergio Rossi, Professor, Chair of macroeconomics and Monetary Economics, Department of Political Economy at the UNIFR.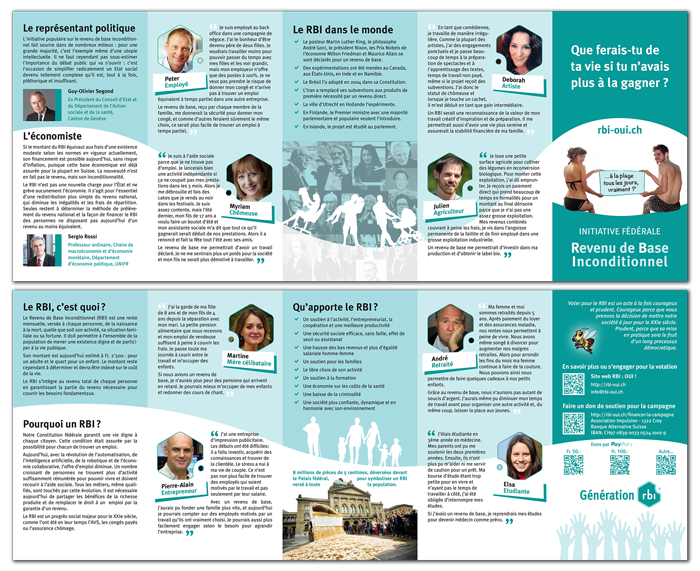 [1]
An innovative and attractive graphic design, a lively and catchy editorial content makes you want to browse the prospectus, to show it to his friends and inspires the general public for more information. Ask soon your own prospectus for distribution via our our order form [2] !
Note: yet only available in FR.