7290 reads
Vote today and celebrate on June 5th!
Term: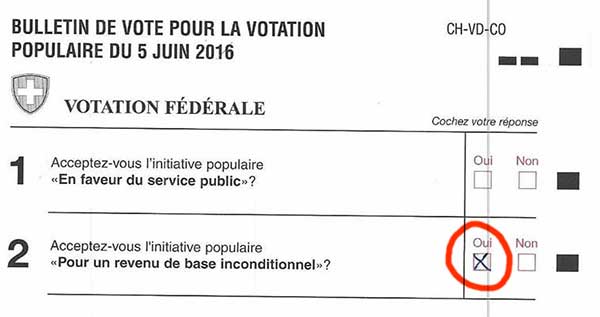 Voting ballot (FR)
Vote today and celebrate on June 5th!
Dear friend,
And here we are - june 5th is approaching! It's time to be generous, to vote and keep motivating people around us to vote YES. Our activists are currently hyperactive on the field to share material about UBI and inform population. Here are some videos and articles that might eventually persuade our undecided friends:
Every vote goes to show the significance of UBI and our desire for a positive change in our society!
Summary:
Happy reading!
UBI voting party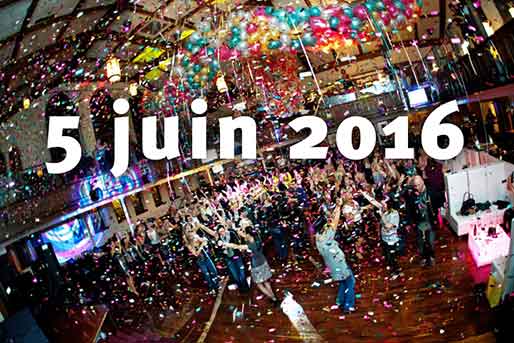 Let's meet up on June 5th in Lausanne, 11 to 23. Follow with us, the Romand Swiss activists, the live coverage of the voting results. We'll also celebrate together the path we've been on over the last 4 years.
Notes : basic buffet and drink will be offered on site. If you want something more, bring and share your own specialties (canadian buffet)!

Casino de Montbenon

Allée Ernest Ansermet, 3
1003 Lausanne
Bus 3, Villard bus stop 12, 16 and 17, Montbenon stop, Parking Montbenon (higher exit)
Guinness Record - the world's biggest poster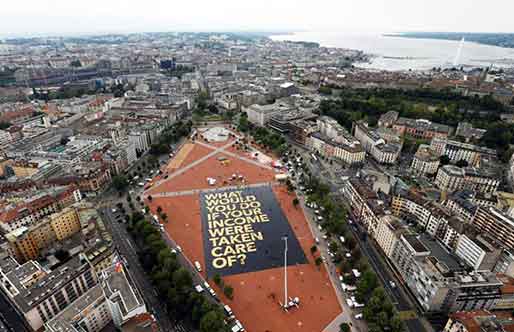 "What would you do if your income were taken care of?" The Unconditional Basic Income raises what might now well be called the world's biggest question. It's been in fact written on a 110x72 meters poster, installed on Plaine de Plainpalais on 14th may in Geneva by the Swiss network for UBI. That day the poster officially won a Guinness Book award of the world's biggest poster. The event got live covered for half an hour on a big screen on New York's Time Square!
A big thanks to all those ladies and gentlemen who contributed to the campaign. Dear friend