7383 reads
Press release: Greens call for UBI pilot experience in Geneva
Press release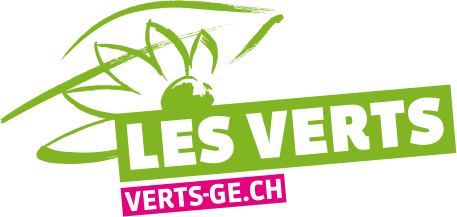 EQUALITY IS ACHIEVED THROUGH
THE UNIVERSAL BASIC INCOME
The Green Party calls for the establishment of a pilot experiment for the introduction of a UBI in the canton of Geneva
While more than a third of Geneva's men and women voted for the unconditional basic income three years ago, today, on the eve of the women's strike on June 14, the Green and BIEN-Switzerland are proposing a pilot experiment for Geneva: the unconditional basic income (UBI) as a central tool for equality.
The UBI is not only an excellent means of ensuring a better redistribution of wealth among the population, as well for women than men, but also makes it possible to rethink our relationship at work completely and to value unpaid activities, which are essential to social cohesion. The UBI thus makes it possible to better reconcile professional life, training, family life, associative and political life and free time for all.
It is a total paradigm shift that the Greens are demanding. Through the pilot project in Geneva, the Green Party wants to establish an unconditional basic income that gives everyone the freedom to choose their activity, paid or unpaid. With the UBI, equality, solidarity, associative work and civic engagement, now valued, are set to grow.
As we know, it is mainly women who work part-time and do unpaid work. A basic income represents an appreciation and recognition of this work, which is essential for the functioning of society and the maintenance of social cohesion. But above all, far from confining women to the home or to a low salary, the UBI gives them the freedom to choose their activity.
Women's empowerment requires greater financial independence. By guaranteeing a basic income for all, the UBI will contribute to the emancipation of many women and at the same time reduce their submission to a violent spouse, a harassing boss or even forced prostitution. By guaranteeing economic autonomy to each and everyone, without distinction, the UBI makes it possible to achieve a better balance in the distribution of power and thus to move closer to equality.
The motion that the Greens will submit this summer will require that a pilot experiment of several years be quickly launched in Geneva on a sufficiently large and diversified sample of the population (several thousand people), in order to collect data to analyze the economic, social and ecological impacts of the introduction of a UBI. This experience will have to be validated by the academic community, which will define the parameters to be evaluated: employment, health, autonomy training, social integration, equality, civic participation.
At a time of the necessary ecological transition, when many jobs are destined to change or disappear, it is time to review our system of redistribution of wealth, which can no longer be limited to paid work. Without the introduction of a UBI, the most vulnerable inhabitants, who happen to be the majority of women, will find themselves increasingly in positions of dependency, thus removing the prospect of true equality between all.
Translated by