4039 reads
Basic Income being discussed at the Parliament
Term: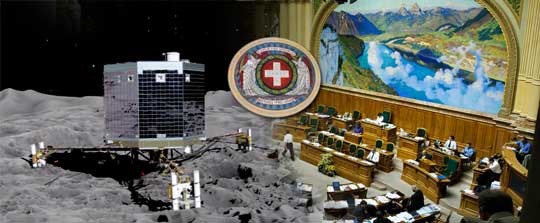 Rosetta on 67P et the initiative at the Parliament
Basic Income being discussed at the Parliament
Dear friend,
Two major events marked last week: Rosetta landed on 67P comet and basic income entered the Swiss Parliament! National Council's Social Affairs Commission (SGK-N in German) started studying our initiative. And by Christmas Holidays, the first edition of the francophone magazine "L'inconditionnel", entirely dedicated to basic income, will be available everywhere in French speaking Switzerland too.
Summary:
Happy reading!
SP suggests AEV as a counter-project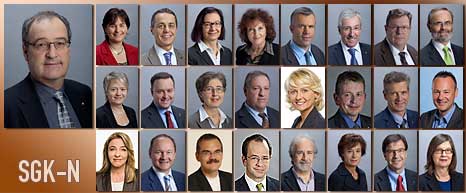 The initiative was being debated at the Parliament on 13rd and 14th November, at Social Security and Public Health Committee (SGK-N in German). With 15 votes over 6, SGK-N refused to suspend the Initiative for a basic income and work on an indirect counter project. The debate will continue at the Parliament during the winter session.
During the meeting, the socialist group proposed a General Income Insurance (AEV in German) as an indirect counter project, a permanent, unified insurance system for those who lose their professional income, designed by the Denknetz (a think tank close to the Socialist party). The Socialist party (SP) justifies his proposal out of the fear that it might trigger a loss of social achievements.
In our 14th November press release, we address this fear: "The fears of dismantling PS social achievements have no basis. All parliamentary forces actually agree on the need for a more effective social security. If this wasn't the case, dismantling would already have taken place. Current pressures against some sectors of our social system can be seen as an indicator that it is no longer able to fulfill its goal in the current context of highly increasing needs. Basic income, simplifying an already too much complex system, could both satisfy supporters of a social protection that acts in accordance to the principles of dignity and those who want to rationalize unproductive expenses.
L'Inconditionnel, the new francophone magazine about UBI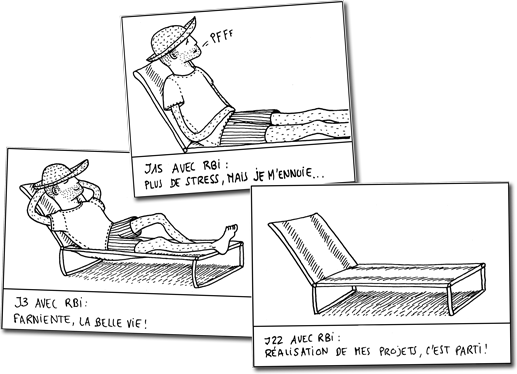 L'inconditionnel (The Unconditional) is a new francophone magazine, entirely dedicated to basic income, coproduced by the Belgian, French and Swiss mouvement!
Stocks of copies will be available in many French speaking cities. You can help us spread it, filling the form with suggested distribution points, and help supplying copies (FR).
Many of you helped us during the crowdfunding phase, and we're keen to thank you warmly. We also thank the team who actively worked in bringing this magazine to light, and in particular Barbara Garbarczyk and Stanislas Jourdan, artisans and chief editors of this cooperative project. We also want to mention our colleague Malizia Moulin, who drew the illustrations, Lucia Caouder who took care of the line out, and the experience of the journalist Hugo Stephan.
* * * WANTED * * * (Minibus + Translator)
In 2015, we plan to make a tour around French speaking Swiss towns with a big information stand. This stand will couple with the one already operating in German Switzerland. So we will need someone who might rent us a bus all the year long, to put materials in (stand, chairs, ads, etc..).
p.s. If someone is willing to swap the minibus with a complimentary car, that would be ok too for us.
We thank you in advance for contacting us, if you think you might help make this project a reality.



A French > English translator to complete our translation team


We translate our main information in 4 languages to let people less skilled in foreign languages follow our news nevertheless.
Today, our translator team need to be completed by someone able to translate on a timely basis some pieces of text from French to English, according to his availability of course. If you or one of your friend would like to help with translating to English (or as well to DE-IT-FR) to make the whole world aware of the tremendous exploits of the UBI in Switzerland, thanks for contacting us.
A huge thank you to all those who helped with time and money until now. In order to support the signature campaign, every contribution is precious. Dear friend, we thank you in advance for clicking, according to your possibilities, on one of the buttons below: