BIEN-CH
Term: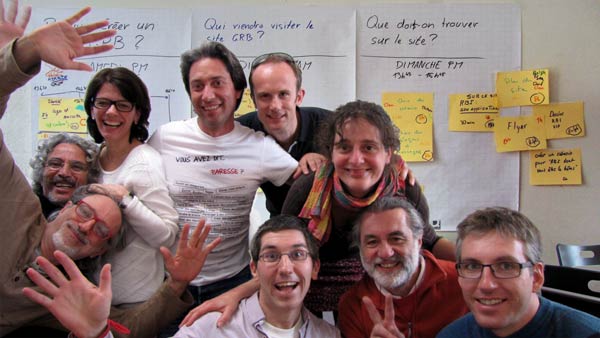 « Génération RBI » network members, photo credit: David Dräyer et Ralph Kundig
« I am convinced that we must achieve Basic Income as a means of emancipation, to build freedom and ownership of one's life through social justice, not just as a measure in response to poverty. »
Guy Standing, April 10th 2014, EESC, Brussels
Dear friend,
After the signature collection, the work continues… The campaign is challenging, but we have our resources: creativity, collective intelligence and collaboration are in full swing. Génération RBI, Romandie, is an active group favoring Basic Income, and will soon launch a dedicated website in a campaign to be remembered. You are invited to meet them on the afternoon of BIEN-CH General Assembly and join in on the fun!
Summary
Happy reading
Term: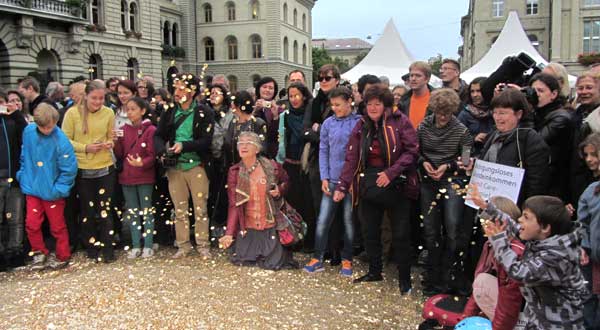 8 million pieces of 5 centimes
Everybody's talking about the swiss initiative!
Dear friend,
Last october 4th, we have submitted 126'000 signatures in Berne. To symbolize a basic income granted to every citizen in our country, 8 million pieces were poured before Berne's Federal Palace. That event is still debated in media all around the world, which still can't believe that in our country people has the power to decide whether each of his citizens deserves an unconditional basic income, high enough to live with.
Summary
Happy reading