BIEN-CH
Term: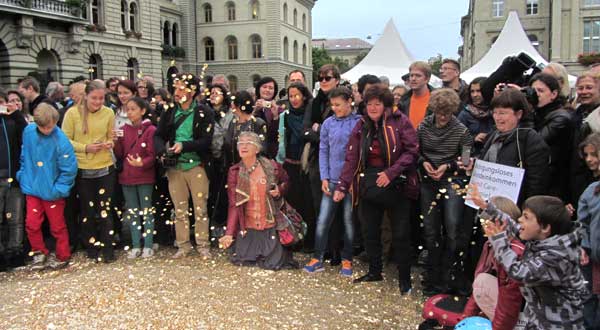 8 million pieces of 5 centimes
Everybody's talking about the swiss initiative!
Dear friend,
Last october 4th, we have submitted 126'000 signatures in Berne. To symbolize a basic income granted to every citizen in our country, 8 million pieces were poured before Berne's Federal Palace. That event is still debated in media all around the world, which still can't believe that in our country people has the power to decide whether each of his citizens deserves an unconditional basic income, high enough to live with.
Summary
Happy reading