10524 reads
The 5th of June, 2016, we vote!
Term: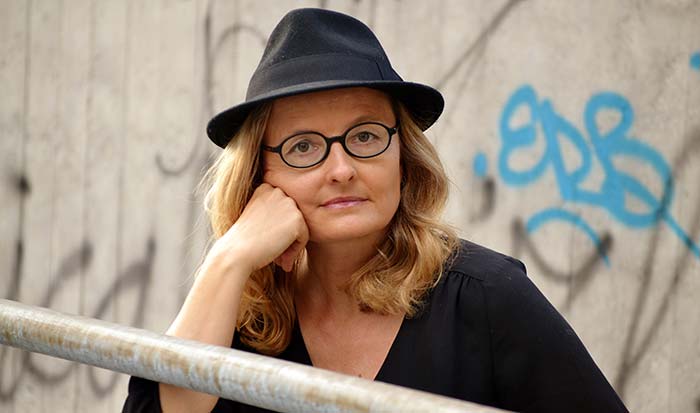 Martina Chyba, head of the section company culture of RTS
The 5th of June, 2016, we vote!
The idea is to give money to everyone to upgrade from work, give a choice to work part-time to volunteering, service to society.
Martina Chyba, head of the section company culture of RTS
Dear friend,
The vote on unconditional basic income will be on the 5th of June, 2016!! The excitement takes place, Basic income was the subject of Téléjournal RTS twice this week and invitations to speak about the subject have risen tenfold... We are full of confidence! You too ? Looking for communicating the material around you? Here is information that will help you do!
Summary:
Happy reading!
RTS puts the spotlight on basic income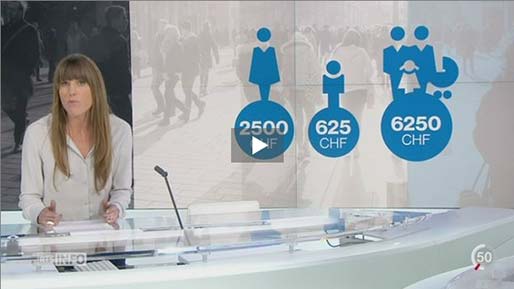 At 19.30 on Tuesday, 15 December
We were treated to a beautiful subject on the basis of income at 19.30, with explanations, graphics and testimonials. We celebrate and send a very big thank you to Magali Rochat and Darius Rochebin.
At 12.45 on Friday, December 18th
Martina Chyba, head of the section society and culture of RTS, and convinced of the basic income, opposite Elisabeth Eckert, Head of the Economics Section Matin Dimanche.
Movies available in French
The Basic income at TedXLaRochelle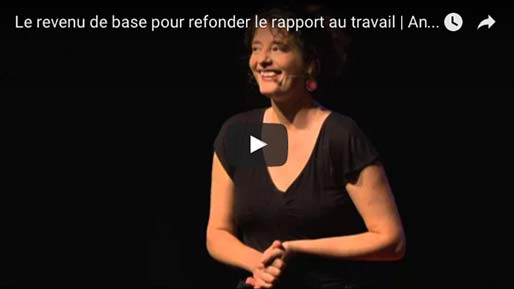 The theme of the TEDxLaRochelle of this year was :
« The Crisis, What Crisis? »
A great opportunity to talk about basic income! Anne-Beatrice Duparc, an activist in the Swiss movement, was invited and made a talk on the subject (in French, English subtitles on the way).
#888
;">« I am proud to support what some see as a utopia. Because utopias are what changes our world. Women's suffrage, the abolition of slavery, paid leave were one day utopias that are now realities, thanks to people like you and me. I, today, will talk about this next utopia that could transform our society: unconditional basic income. »
A number of A Contrario on basic income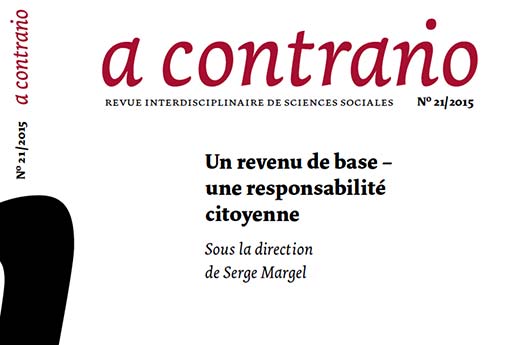 . See the article on bien.ch" alt="Coverage of A Contrario #21" />
The twenty-first edition of the interdisciplinary social sciences journal « A Contrario », entirely devoted to basic income, was published:
« Un revenu de base – une responsabilité citoyenne »
(A basic income - a civic responsibility)
A contrario N°21, Serge Margel (dir.), 172 pages.
The Council of States says no to UBI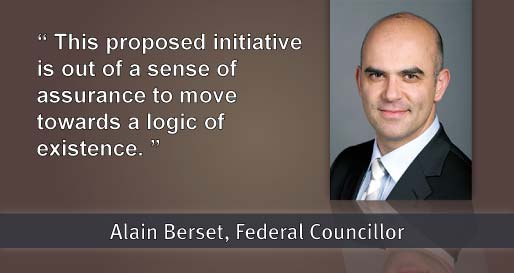 As expected, the Council of State rejected in turn the federal initiative. Among the speeches, note that Federal Councillor Alain Berset observed that the initiative proposes to "get out of a logic of insurance to move towards a logic of existence".
The Councillor of States Liliane Maury Pasquier expressed her side that "The idea to grant all citizens and all citizens unconditionally and individual allocation of indefinite duration, the duration of a lifetime, is distinguished by its simplicity and its fairness. The idea, however, is running in other states, including the Netherlands. At a time when paid work is often pressurized, precarious and where almost half of the current Swiss jobs may disappear in a more or less near future, unconditional basic income offers a possible and credible alternative horizon. A project to both social and liberal, relying on autonomy and talents of each person, a project that is neither left nor right but touches on core values. "
Our friend Laurent Rebeaud is gone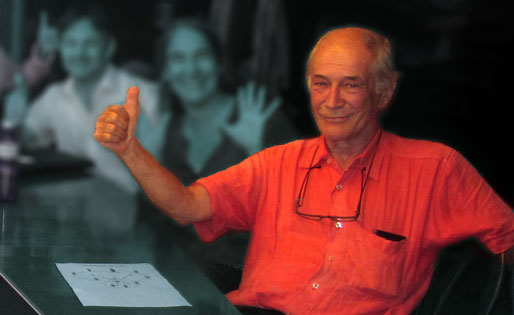 We have the immense sadness to announce the death of Laurent Rebeaud on the night of Dec. 10 to 11, 2015, following an accident. Laurent worked for a year with us as a member of the coordinating team for the federal initiative. His commitment was most recently illustrated by the filing of a premise to the City of Lausanne for the establishment of a pilot basic income.
Laurent, thank you for your help and your warm presence that still inspire our actions long for our beautiful common project!
1 + 1 + 1 + everyone supports UBI!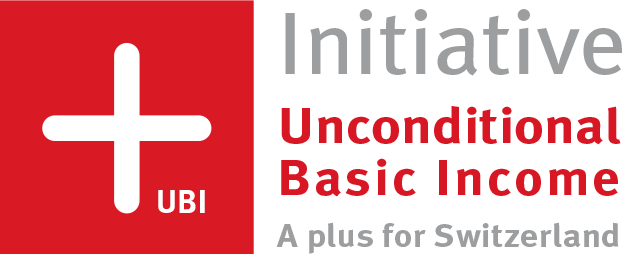 Each of us is essential to the success of this vote. Whatever the time available, there are plenty of ways to disseminate UBI! Every action has to make it visible, has a multiplying effect and give momentum to the debate: go to a rally with a poster, organizing a film discussion at home with friends, place flyers or newspaper in Unconditional a cafe with friends, send an email with some information links and and and… support the campaign with donations so that we can achieve hardware, poster campaigns, videos, etc.
With best wishes New Year, dear friend, and thank you in advance for supporting the campaign for the vote by clicking on one of the following buttons: